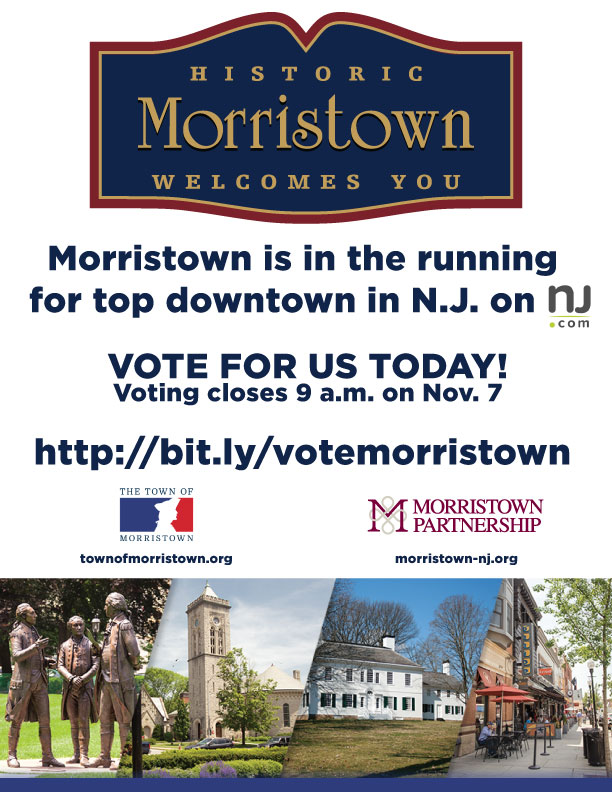 Here are your top 5 downtowns in N.J. Now it's time to vote for the best.
By Bill Duhart | For NJ.com
"It should be a place that has a mix of business and residential housing, popular restaurants and other entertainment that make people want to come there. Add in some history, interesting architecture, accessibility to mass transit, and some other pluses that make a downtown a great place."
We think we've checked all the boxes! Now it is your turn to vote for Morristown!